When it comes to finding the right campervan converters for our Volkswagens, there are a few things that we need to bear in mind. Obviously, when we invest in a campervan, we expect the company that we choose to convert it to treat it with as much respect and care as we do, but sadly for some, that isn't the case.
You can invest a lot of money on a great vehicle only to find that it has been destroyed, or at least not converted into precisely what you wanted if you choose the wrong business for the job. So, what questions should I ask myself before committing to a campervan conversion company? Here's what makes and breaks the best campervan converters in the UK right now.
How much experience does the campervan converter company have?
Experience is a big must when it comes to choosing the right company. Sadly, even with the best will in the world, an inexperienced company will likely come across a few bumps and make a few mistakes on their first vehicles. The important thing is that it is not your vehicle that they test on!
You may even know of someone who has successfully converted their own van and is therefore offering to do yours for a bargain price. Again, as they will not have been properly qualified, even if their own van looks the business, there is no guarantee that yours will be up to the standard you would expect for such an investment.
In truth, nothing beats experience. With experience comes the knowledge that your chosen company will have seen more problems, come across more vehicles (and different types), and is therefore far more likely to be able to handle any situation that may occur.
Therefore, it is always wise to choose professional, assured quality VW campervan converters – with a few years of experience in the business!
How are their online reviews?
Nowadays, it is easier than ever before to learn about a company's reputation based on online reviews. All kinds of clients have access to forums upon which they will leave comments about their own experiences with companies, and they are very likely to do so when it involves a service such as that of a van conversion!
Of course, not all comments will be entirely accurate to the experience; however, you will be able to tell if there are more negative comments than there are positive ones, which is a pretty good indicator of the type of service you can expect.
Does the company offer any guarantees for their work?
When a company guarantees their products and/or services, we are naturally more inclined to trust them. It is an indicator of how much they believe in their product and/or work and reassures us that even in the eventuality that something does go wrong, we will not be liable to pay to fix it. However, there are different types of guarantees that one might expect.
First of all, it is essential to note that one-year guarantees are relatively standard. If the specialists you choose do not even offer that, then you will have to rethink your choice of campervan conversion company seriously.
Secondly, you should look at any other guarantees that they may offer. A reliable company worth their salt will tailor the guarantee to their client and be happy to provide a trustworthy and affordable service long after the guarantee has expired.
Can you expect the full service from the company that you are choosing?
Is the company capable of doing all of the jobs that you need to complete your campervan conversion? Or, will you have to take it to multiple places to finish the job?
Being able to rely on one company will save you a lot of time and money. It will also mean that should something go wrong, you will only have one place to contact, instead of having to trail your campervan around all the different places that will have worked on it.
What materials will the company be using on your van, and are they qualified to use them?
When it comes to your four-wheeled pride and joy, it is only natural to demand that the best campervan converter only use the best products available on the market. That means long-lasting materials, as well as strong, quality products. Some of the best brands on the market include Webasto, Reimo, SCA, Truma, Dometic, Thule, and Rib – all are just a few names you should expect a trustworthy campervan conversion team to be investing in.
However, it is also important to remember that having the right products at hand is one thing; being qualified to use them is entirely different.
For your campervan to be entirely safe for use, the campervan conversion company you choose will have to be qualified and experienced in installing the various products. Consider the structural safety of the different components, such as the roof, the seats, the metal, etc.
To know how to install various products properly, the campervan conversion converters will have been instructed and even trained by the suppliers about how to best use their products. You should enquire about this before deciding upon the campervan conversion company that you choose for your VW Transporter Campervan.
Have you enquired about the staff's qualifications?
Although it may seem a little strange, it is essential to enquire about the qualifications of any staff who takes a look at your van. Keep in mind that the company that you choose will be making serious modifications to, say, your VW T5 Campervan or your VW T6 Campervanvan – including electric and gas conversions.
VW camper van converters with lots of experience are ideal – but unless they are completely qualified (including gas safe registered), there is no point in taking a dangerous risk and trusting a company to complete the job.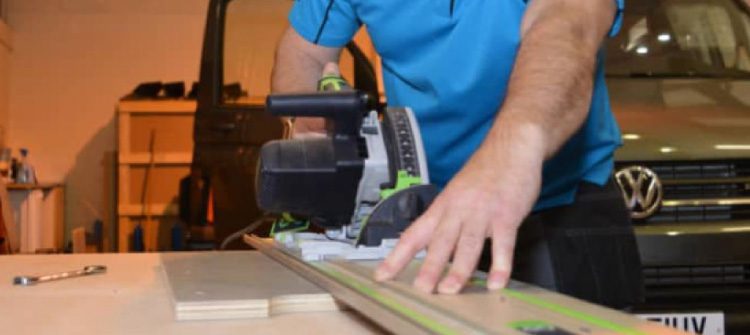 Conclusion
Yes, this list is extensive – however, when it comes to something as important as your safety and those who will travel with you, it is always worth taking the time to ensure that the company that you choose to handle your campervan conversion has the experience and the qualifications to do a reliable job.
Sherwood Campers are quality VW campervan converters (UK based) with the years of experience and qualified staff you require. For any enquiries, questions or concerns, please do not hesitate to contact us on 01623 2086295, or email us at info@sherwoodcampers.co.uk.