There's nothing quite like having your own space, one that represents you, your needs and your desires. Now, how about having that space on wheels?
Nowadays, it is easier than ever to have a VW campervan converted into exactly what you are looking for, whether that is a home away from home, an office away from a building, a holiday mobile, etc.
That being said, having the right people do the VW conversion for you is what is going to make all the difference.
Suppose you have bought your VW camper van with the idea of using it for years and years to come, and we suspect that you have. In that case, you must trust your camper van conversion to an experienced, knowledgeable and affordable team, whatever that conversion may be.
With that in mind, here are seven benefits of a VW campervan conversion to help inspire you.
The perfect VW campervan for family holidays
For some of us, the ideal holiday entails being able to be mobile. Some of us don't want to have to spend a fortune on hotels only to be blocked in the same place for entire holidays. In fact, a great way to really enjoy and experience the various wonders of the world is being able to go from one to the other comfortably and safely.
With that in mind, why not consider having your Volkswagen converted into the ideal van for family holidays? That can include safe seating and sleeping for everyone, a functional kitchen, room to be and, of course, ideal storage for the journey ahead.
What better way to bond as a family than in a converted van?
Have your van converted for your bicycle storage
Whether you are an experienced cyclist or an amateur racer, having the right vehicle to transport your bicycles is essential. Sure, riding around your town is great, but what about taking your bike out onto some of the most beautiful and idyllic roads that the world has to offer?
Whether you are setting out to train, to discover, or to compete, make sure that your vehicle can carry your bicycles safely and in an easy to access way.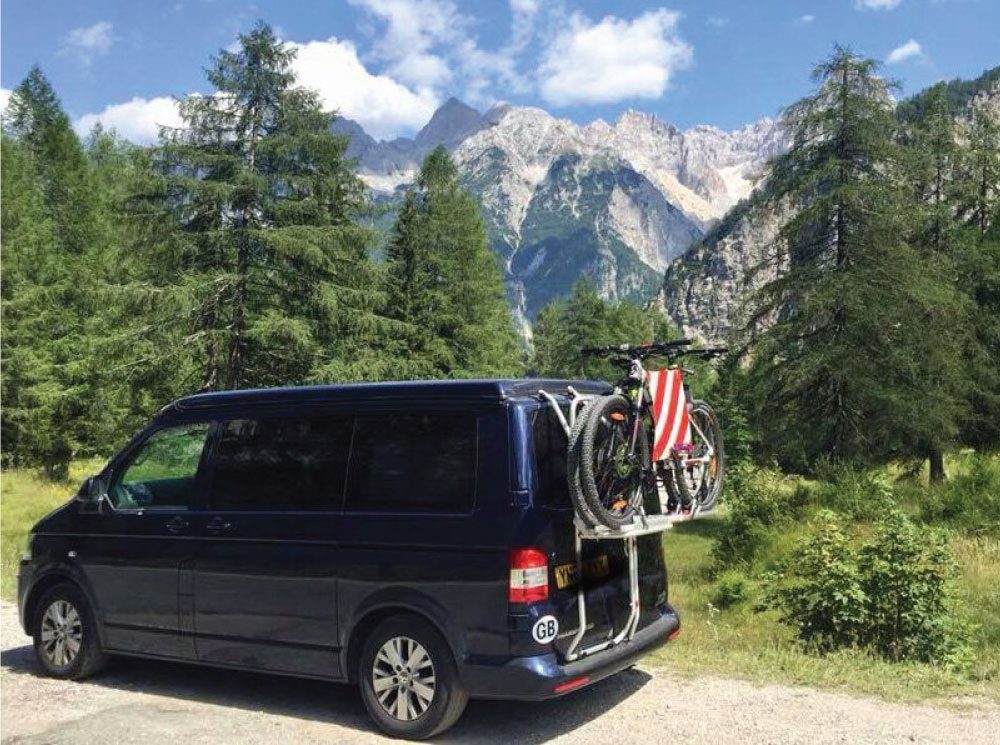 Design a van that can carry your motorbike
As much as cycling down the beautiful roads of the world is fun, there's nothing quite like experiencing them on a motorbike. Of course, getting to a far-away destination on a two-wheeler isn't always easy. The dangers that can affect us all on the road tend to have a far bigger impact on motorbikes, including weather conditions, ignorant drivers, etc. However, that shouldn't stop you from going where you want to go and being able to use that motorbike as planned.
That's where a specialist camper van conversion comes in. You can have your VW camper van converted into the ideal motorbike van, with safe holdings that are easy to use so that you can take your bike out quickly and easily, wherever you want.
Prepare your van for full-time van living
Nowadays, more than ever, people are converting their vans into actual homes. As odd as it may appear, for many, it is an ideal solution. Running costs are low, the views and experiences are like no other, and with the right camper van conversion company, you can live just as comfortably in your camper van as you would in any house.
You do not have to want for anything. You can have a perfect little kitchen, a comfortable sleeping area, adequate storage, etc. Your van can be properly insulated and have all of the right wiring and construction to ensure your safety and your home's longevity!
Let's make the right van for you, whether it is a road van or an off-roader
Of course, the ideal getaway has nothing to do with actually being on the road for some of us. In fact, it has far more to with getting off of the beaten track and back to nature. Whether that is for passion, for work, or for a holiday, you should be able to take your van anywhere that you want to go.
That's why having a specialist camper van conversion for an off-road vehicle could be the ideal option for you. Ensure that you are free to roam anywhere and are as low-risk as possible for getting stuck!
Why not take your van to a wild beach, over the hills, through the fields, or ploughing through the snow?
An easy-to-make, every day, day-van
Sometimes, we don't need much to get to our desired location comfortably. In fact, the idea of having extra beds, kitchen amenities and so on just sounds like it's going to take up space that we could use for other things.
Maybe you are a day-van kind of person who just needs a vehicle that they can get into without packing, just for a quick trip anywhere. In that case, a camper van conversion could tick all the right boxes. No matter what you use your van for, having it tailored to your needs will save you a lot of time, energy and potentially money for all of your quick day-trip needs.
Why not add wheels to your office?
If the global pandemic has shown us anything, it's that you do not have to work in an office to get stuff done. In fact, more and more people want to work from their own homes. However, that isn't always possible. Maybe you need your own office but don't want to spend on an office space and don't have the home space or capacity to carry your work. That's where a camper van conversion could be your saving grace.
Tailored to you and your business, your new camper van office on wheels could be the making of your business!
Whatever you need your camper van for, Sherwood Campers' years of conversion expertise can help you drive away that van of your dreams.
The time is now to drive away a fantastic converted VW camper, designed to your needs. Contact us now on 01623862951 or email us at info@sherwoodcampers.co.uk.